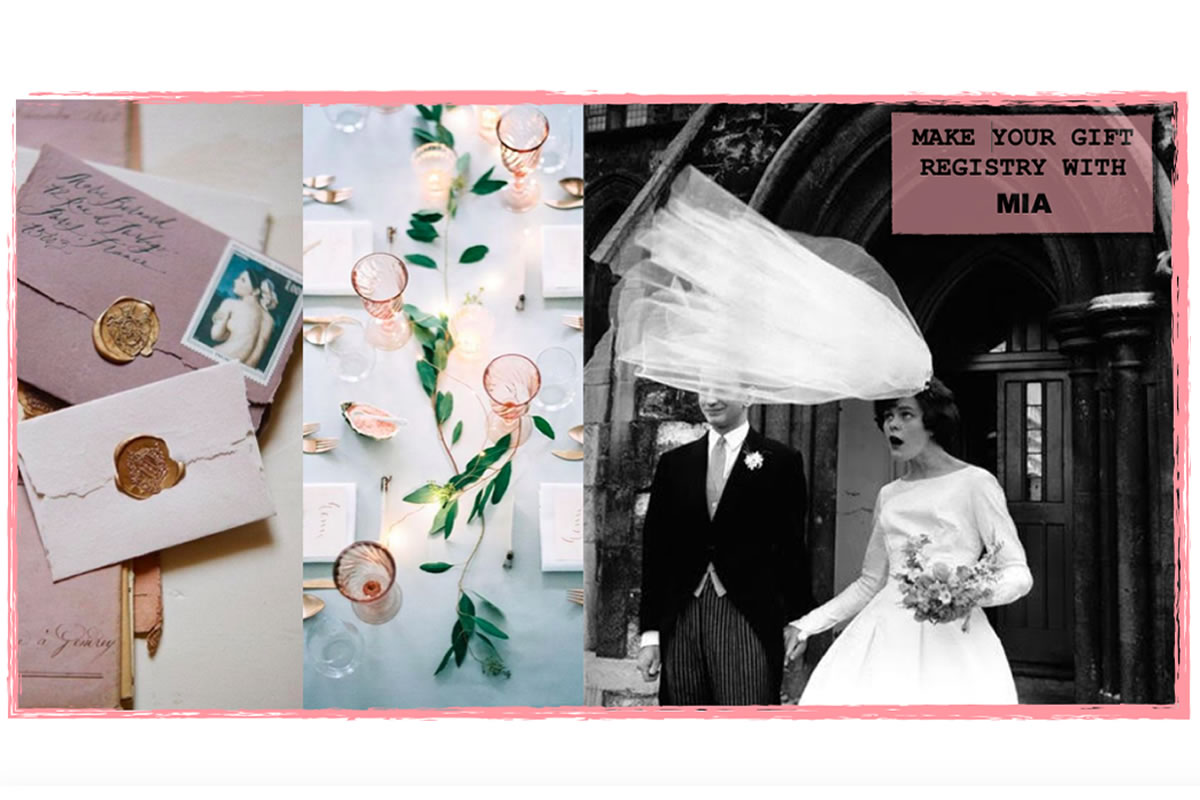 Writing with MIA the list of objects that will go along with you day after day can be funny!
In our gallery you'll find a lot of ideas for useful or essential things – or simply nice and unique – that you'll need for the décor of your house. MIA selects even the most classic charming object with its passion for design, always preserving quality and style, though.
Once the choice of objects is completed you can publish your lists online and your friends and relatives will have the possibility to insert the groom's or bride's NAME and SURNAME to choose the present from the site, confirming the purchase by phone or e-mail.